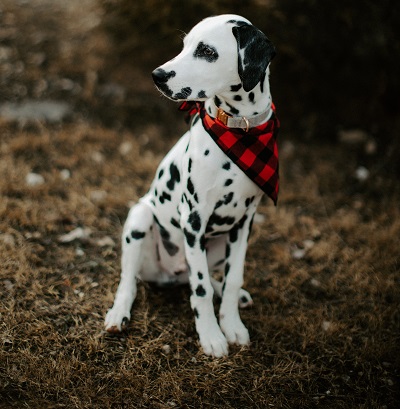 The last few properties we toured all had problems with their smoke alarms. Dead batteries, no batteries, disconnected from the internal wiring, people will do anything to get that thing to be quiet and if it's already quiet (dead), folks just don't think about them. The apartment building next door to a recent property we visited was gutted by fire after a lightning strike and the property we visited still had inoperable smoke detectors! Dead smoke detectors are found everywhere. Recently, during a visit to my father-in-law's house, the chicken tetrazzini bubbled over in the oven and filled the house with smoke. None of the smoke alarms activated. Upon further inspection it turned out they hadn't been changed since they purchased the house 20+ years ago. A quick trip to the local home improvement store brought him back up to code and added a few new alarms near the sleeping areas.
For Maryland landlords, the law and dates can get a bit confusing but hopefully we can help get you inside the letter and spirit of the law as simply as possible. If you would like more info from our team, please book a free consultation or inquire at our website . Meanwhile, here are a few quick guidelines that should help.
1. No smoke alarm will work if the battery is missing, or if it's unplugged from the ceiling. Whatever you have installed will be better than nothing ONLY if it's powered up.
2. The gold standard is a wired in and interconnected smoke alarm with battery backup – if possible, strive to reach this standard, no matter the age of the structure.
3. As of July 1, 2013, any battery-only operated smoke alarm more than 10 years old was required to be replaced with a unit powered by a 10-year sealed in battery. So, by now, there should be very few replaceable battery units left in place.
Why is a sealed-in battery important? Nationally, two-thirds of all home fire deaths occur in homes with either no smoke alarm or no working smoke alarm, mainly due to missing or disconnected batteries.
4. The Maryland Smoke Alarm Law requires the replacement of smoke alarms when they are ten years old; (ten years from the date of manufacture).
The date of manufacture, while sometimes hard to locate, should be printed on the back of the smoke alarm. If no manufacture date can be located, it is clearly time to replace the smoke alarm
5. The law emphasizes the use of sealed smoke alarms with long life batteries and silence/hush buttons. However, it is critical to understand that these devices are appropriate only where battery operated smoke alarms existed or in locations where no smoke alarms are present. It is NEVER acceptable to remove required wired in smoke alarms and replace them with any type of battery only operated device.
6. Any new home in Maryland constructed after January 1, 1989, already requires at least one hardwired electric smoke alarm on every level of the home, including the basement, and requires the units to be interconnected in order that activation of any one of the smoke alarms resulted in the sounding of all the alarms.
7. As of January 1, 2018, all older homes constructed prior to January 1, 1989, were required to upgrade smoke alarm coverage to at least one approved smoke alarm on every level of the home.
8. To achieve desired smoke alarm coverage, smoke alarms should preferably be AC-power operated units. Sealed battery-operated smoke alarms with long life batteries and silence/hush button features may be installed in locations of the home where wired-in smoke alarms did not previously exist.
9. Nothing in the smoke alarm law is intended to imply that smoke alarms are an adequate substitute for required residential fire sprinkler protection. The combination of properly located and functioning smoke alarms and properly designed residential fire sprinkler protection provide the greatest potential for surviving a residential fire.
Photo by Leah Kelley from Pexels