About Us
Meet the Team
PMI Potomac is a full service real estate asset management company that provides professional property management and real estate brokerage services. We provide both residential and commercial property owners with the highest quality property management services using state-of-the-art technology to keep them informed of how their investments are doing in real time, while providing tenants of these properties access to maintenance requests and billing.
PMI Potomac is dedicated to providing our clients with excellent customer service by maximizing owner profitability while preserving their investment in real estate. At PMI Potomac, we make property management, manageable!
Our office is locally owned and independently operated. We are part of a larger franchise that has been perfecting and changing the property management industry for over 20 years. The experience PMI has gained worldwide… truly reflects within our service offerings on a local level.
The key to our success is not only providing prompt, friendly and professional services to our property owners and their tenants, but also understanding that your property is an important investment in your future as well as ours. We not only strive to increase the value of your asset over time, but we also help you set the maximum rent possible so each month you grow in your investment.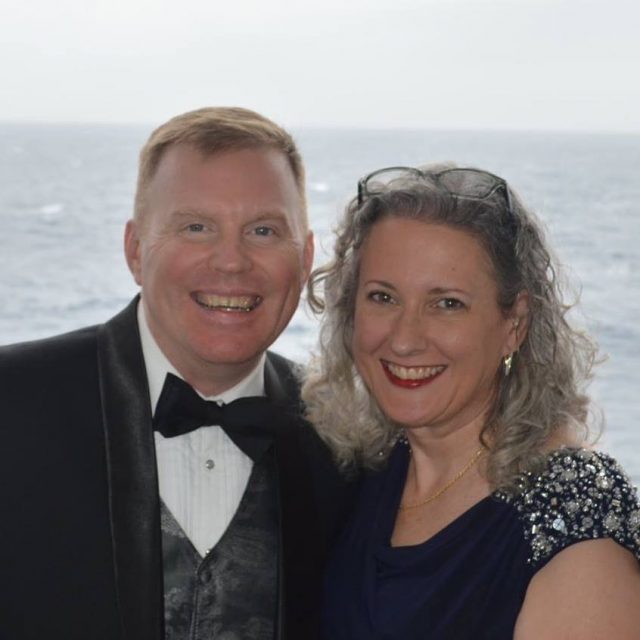 Matt and Susan Mangan Owner
Spending time on his paddleboard or going for a hike with the family is sure to put a smile on Matt's face. Not your typical property manager, Matt served in the Armed Forces for 30 years after graduating from the Air Force Academy. While in the service, he earned a Masters in Aeronautical Science and coordinated maintenance and logistics for fighter and special mission aircraft, eventually commanding at several bases. Matt learned German at the age of 45 and was sent to Berlin, Germany to manage a multi-billion dollar sales program with the US Embassy. He continued this work in the United Arab Emirates, eventually retiring overseas with the rank of Colonel. Before opening PMI Potomac, Matt managed multi-million dollar government contracts for Cherokee Federal. Matt and Susan decided to open PMI Potomac to leverage their experience and help homeowners or investors grow their assets. Matt is a licensed Maryland Real Estate Salesperson, and looks forward to helping you manage your biggest asset.
Passionate about her children, real estate, cooking and travel, Susan graduated from Georgia Southern University with a degree in accounting and has held multiple corporate accounting positions. She remotely managed multiple rental properties, raised four children, and forged strong ties to several communities in Italy, Germany, Abu Dhabi, and the United States. Susan has made it a point to serve on community, corporate and trust fund boards all over the world. While living in Berlin, she became a member of three different boards – two for the local international school and one for the US Embassy. In Abu Dhabi, she managed a fleet of busses for the US Embassy. Susan is profoundly hearing impaired, and a master at lip reading and understanding body language. When living overseas, she was often able to understand people through gestures alone despite the language barriers. Her hearing impairment has served to enhance her problem solving and people skills, as well as her ability to adapt to any situation. With a can-do attitude and a personal knowledge of what it means to care for a home, Susan is guaranteed to make managing your property a seamless and considerate one.
Matt and Susan were both drawn to the vibrant Maryland/DC area for the incredible community and environment, finally setting down roots. Together, Matt and Susan are a strong team who bring a lifetime of experience to the local real estate community. As veterans of 13 moves with the US Departments of Defense and State, management of their own rental properties across multiple time zones has taught them what makes a great property manager. They know what it feels like to have to leave your property in someone else's hands and will care for your asset like they would their own. This duo, backed by PMI's national reach, is a formula for success and maximized asset value.